It's definitely not a headline you'd expect to see.
With Britain infamously exiting the European Union (EU) on January 31st of this year, they now enter the transition/ implementation period, lasting until the year's end, where they have to formally establish what a post-EU Britain will look like in relation to its European neighbours. A major issue stemming out of this departure from the EU is the eligibility of 'Kolpak' cricket players to continue playing county cricket under contracts formed by legal precedent at the turn of the century. To understand the logistics and future of cricket in countries such as England, South Africa and the islands of the West Indies, it's best to track back to a little-known Slovakian handball player plying his trade in a second-tier German handball competition.
Maroš Kolpak was a Slovakian handball goalkeeper, a player who would go on to play 71 matches for his nation and turn into a renowned handball coach. But his biggest achievement wasn't to do with his on-court abilities. Since 1997, Kolpak had been residing in Germany and playing for second-tier team TSV Ostringen. Like most sports leagues around the world, the German Handball Association only allowed two non-EU citizens to play in each team.
Considering Kolpak's home nation in Slovakia were yet to join the European Union (Slovakia didn't officially become a part of the EU until 2004), Kolpak was declared an international player. The Bosman Ruling of 1995 allowed all EU citizens freedom of movement in regards to work, meaning EU citizens shouldn't be restricted from working/ playing in any other EU nation in any way. Due to Slovakia biding their time in joining the Union, Kolpak was about to face a problem.
When TSV Ostringen recruited two overseas players for the 2000 season, Kolpak fell to the wayside and was cut from their team due to exceeding the non-EU player quota. Here's where it gets interesting – because Slovakia did have an association/ trade agreement with the EU, Kolpak took the quota system to the German court system.
Eventually handballed to the European Court of Justice, the court ruled that citizens of countries that had association agreements with EU nations and can legally prove they are working/ playing in an EU country should not be restricted from work by quota systems. Initially, this seemed to be a landmark ruling for Kolpak and his eligibility to continue playing handball in Germany. However, within years this decision would impact the English county cricket scene massively.
The impacts of the Kolpak decision
Due to many African nations, including South Africa and Zimbabwe, alongside the island nations of the West Indies, having free trade/ association agreements with the EU, county cricket capitalised on the 2003 ruling. Immediately, English county teams realised they could coax South African stars into ditching their nation and signing with them without filling the one overseas player spot. Due to the South African board paying their players poorly, South African players began to make the jump, turning their back on international cricket for more money and better job security with English counties.
So by 2004, international players connected to the EU began to flock to England. Enjoying the rich pickings available (the Bosman ruling had no impact on English cricket because at that time there were no other EU nations playing international cricket), South African Claude Henderson became the first Kolpak cricketer when he signed with Leicestershire. Then came the Flower brothers from Zimbabwe (only Grant was ruled a Kolpak cricketer due to Andy already holding a British passport). By the end of the 2000s, 35 Kolpak cricketers had been welcomed to the county scene.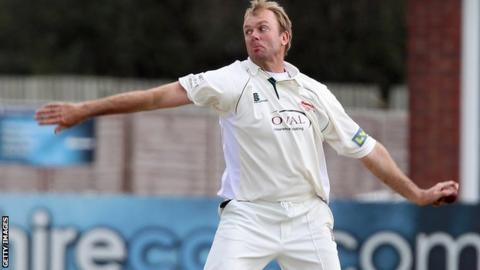 Despite lifting the standard of county cricket immeasurably, the English Cricket Board (ECB) didn't like the amount of international cricketers taking spots off budding young English players. Originally trying to implement a rule where all Kolpak cricketers had to not have played for their country for over a year, this became drastically unenforceable when Jacques Rudolph signed for Yorkshire in 2007.
These opportunities were used by Kolpak players in two ways. Many players, including the likes of current South African skipper Faf du Plessis, used their right to exercise Kolpak deals as a platform to develop their game before returning to represent their nation in the international arena. Others, including Lance Klusener and Shaun Pollock, wrapped up their South African careers before chasing large monetary deals that sent them into retirement with a handy pay package.
The ECB's reaction
The ECB took their time to introduce rules that quelled the influx of Kolpak cricketers. Eventually, they devised a system that was impenetrable, but ultimately ineffective. The payments the board gave to county sides became based on the English qualified cricketers who were a part of that county list. Instead of being seen as a restrictive quota against non-EU players, the system could be pigeon-holed as a method of encouraging the development of younger English prospects who could one day go on to represent their country.
With an important decision to make, English counties all followed a trend. Instead of bowing down to the ECB and dropping Kolpak players for increased revenue, the majority of sides took the risk and continued to chase success with the experienced cricketers they had already signed. As a myriad of retired international cricketers arrived on English shores with a pay check and titles on their mind, the ECB had to take drastic measures to change the county system.
Luckily, they didn't have to. With rugby also being impacted by EU nations poaching ready-made players from islands such as Fiji and Samoa due to the Kolpak ruling, the Union changed their reading of the agreements made between themselves and other trade-partner nations. By changing their reading, the English Home Office introduced the rule that Kolpak players had to hold a valid working permit for four years if they were to be treated as EU citizens.
This did have some effect. Instead of allowing cricketers to easily cross oceans and sign an immediate deal, there was a lot more paperwork and dedication required from the overseas players. Since this 2008 change, the Kolpak signings that have been made have held more meaning. A key example is the three signings of Kyle Abbott, Rilee Rossouw and Duanne Olivier.
All promising young cricketers who had shown promising signs in their introduction to international cricket (remember Abbott's destruction of Australia in Hobart, Rossouw's dominance in international t20 tournaments), the trio all made the conscious decision to leave South African cricket. Fully aware of the extent they'd have to go to in order to play county cricket, they were so fed up with the post-apartheid quota system used by the South African board (that's a whole separate piece in itself) and lack of pay that they decided to step away from cricket until they were eligible to become Kolpak players.
Brexit's destruction of Kolpak status
But now, the position of Kolpak players is set to go. With the EU now being Britain-less, Kolpak status will be removed come the end of the exit period, which lasts until December 31 this year. Come 2021, these players will become international players, and will face the same problem Maroš Kolpak did all those years ago in Germany.
Many young Kolpak players will face the axe, and will have to return to their home nation. Others have multi-year deals that last into 2021 and onwards. These will be re-negotiated and altered in the months to come.
The ECB is celebrating it; a chance to reclaim spots for their own prospects. But many are wary of the impact this will have on the county scene – the quality will inevitably decline without seasoned experience so readily available.
Associations related to county players are considering increasing the international player cap to two players from 2021 onwards in order to keep some players in the system. A wise decision, this could strike the fine balance between nous/ talent and opportunities for English players.
Either way, the South African cricket board are the big winners out of this. They will reclaim many players, possibly including the likes of Olivier, Abbott and Rossouw (depending on whether they are retained by their counties as international players). Regardless, they won't face players turning their backs on their country, as they will be always in with a chance to be selected. Considering South Africa is in a slow decline after the retirement of greats in recent years, they need all the talent they can get.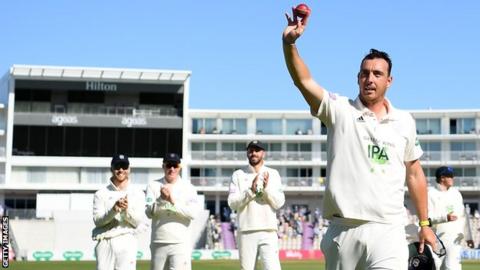 However, if one thing is for certain with Brexit, there will be many more twists and turns to go before we see a complete resolution to the Kolpak dilemma.